Tastes like freshly picked blueberries: Elf Bar Blueberry.
---
What is a vape?
The name vape is derived from the English word"vaporizer", which means "vaporizer". And that is exactly what an e-cigarette does. A battery is used to heat coils, which then vaporize the e-liquid. The vapor created during this process can then be inhaled by the smoker. Liquids for e-cigarettes are available in countless flavors and aromas, and there is also a huge variety of products on the market for the vaporizers themselves. Once a more bad than right alternative to the conventional cigarette, e-cigarettes now offer a smoking experience that is far more diverse and flavorful than the discredited original, thanks to many flavors and selectable nicotine content. We have compiled the most important information on the subject of vaporizers in the appendix and offer valuable tips for beginners and those switching from tobacco cigarettes.
What are the different types of steaming?
Basically, when vaping an e-cigarette, you can distinguish between the following two types. Depending on what your preferences are, you can choose a vape device that is made for your desired smoking behavior.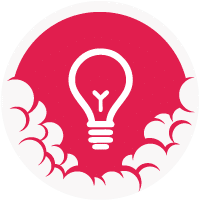 Good to know
Lung smoking is similar to hookah smoking, you draw the vapor directly into your lungs. Mouth to lung smoking, in contrast, is like smoking a cigarette. The smoke is first drawn into the mouth area and only then into the lungs. 
Mouth to lung (MTL) or also "backend vaporizing".
If you are used to smoking tobacco cigarettes, the first step is to buy a vape that is designed for mouth-to-lung vaporization. The smoke or vapor is first sucked into the mouth and then further into the lungs, as you know it from the cigarette. This type of vaporizing is very moderate, you can control the smoke volume very well and you taste the flavors of the liquid very intensively, because the steam stays in the mouth area for a while. Baking vapor is very economical compared to lung v aporizing. Only a little liquid is vaporized and there are also no huge vapor clouds. The vape devices can be designed accordingly very small and must have only small battery carriers and liquid depots. Good to know: Just about all disposable vape in our e-cigarette store are designed for mouth-to-lung vaporizing.
Lung steaming or Direct Lung (DL)
Anyone who has ever smoked a hookah knows what lung vaporizing is. This is pulled hard on the vape and the steam flows directly into the lungs without first being held in the mouth area. With the direct lung vapor type, a massively larger vapor volume is generated and it also requires much more liquid and much better battery performance. It may well be that 4-10 times the liquid is consumed compared to a mouth to lung vape. The battery also needs to be extremely powerful with 50 to 100 watts. For comparison, a disposable vape gets by with a 9 watt battery. It is obvious that the consumption of liquid and battery is very high. Anyone who is on the road with a direct lung vape is therefore well advised to always have a second battery and sufficient e-liquid with them.
Vape FAQ: Questions and answers
We have compiled the most important questions and answers about vape and e-cigarettes for you and give you helpful tips for enjoyable vaping. Test your knowledge now and let off steam.
E-cigarette Liquids / E-Liquids

E-liquids consist largely of propylene glycol and glycerin, which are mixed in different proportions depending on the manufacturer and product. Flavorings and fragrances are also added to the liquid mixtures, which enable intensive flavors. E-Liquids are available with nicotine or without nicotine. The variety of e-liquid flavors is huge, you have an almost infinite choice when shopping at the vape store of your choice. Good to know: In Switzerland, a maximum of 20mg nicotine per 1ml of liquid is allowed. 
Shortfill Liquids
Since nicotine-containing liquids may only be sold in Switzerland in a maximum of 10 milliliter bottles, many manufacturers offer short-fill bottles of 60ml, which are filled with 50ml nicotine-free liquid / base. These can then be filled with 10ml nicotine shots (concentration 20mg nicotine/ml). This results in a 60ml liquid with a nicotine concentration of 3.3mg/ml.
Vape flavors / aromas

E Liquids are available for purchase in countless flavors, and there are almost no limits to the imagination of the developers. No matter what your preferences are, you will most likely find a high-quality Liquid which exactly meets your taste. Have you switched from cigarettes to vaping to vaping? Then tobacco flavored e-cigarette liquids are the best choice for you. Do you like fruity flavors? Then you might want to choose a liquid that tastes like watermelon, mango, pineapple or peach. Many liquids also contain additives that give the vapor a pleasant, refreshing coolness. No matter if you are looking for peppermint, cotton candy, chocolate, cola, cheese cake or any other flavor. You will almost certainly find a manufacturer or an e-shisha store that carries a corresponding liquid in its assortment. In the world of vapor, novelties regularly come onto the market. So it is always worth taking a look at the current products, which are usually offered at a very attractive price.
Starter sets for beginners
For beginners, the market of vaporizers may seem very complex and difficult to understand at first. All in all, however, it is very easy to find access to the subject and you can gain your own first experiences even without in-depth know-how. For those who have never smoked an e-cigarette at all, we recommend buying a disposable vape with a tasty flavor in our store. In these small pods, liquid and battery carrier are permanently installed and you only have to unpack the e-cigarette and you can already draw on it. Thanks to an automatic draw, you don't even have to turn on the vape. We recommend for beginners to order starter sets with a few different flavors, it may also be useful to test products with or without nicotine. If you are satisfied with the products and the taste, you can consider switching to a multi-use e-cigarette system. Here offers either a cartridge system with prefilled pods or a pod system with liquid to refill yourself. Of course, you should also decide whether you are a direct lung or a mouth to lung vaporizer, because your product choice will depend on that. Are you unsure which is the best product for your needs? We will be happy to advise you personally on the subject of e-cigarettes, liquids and flavors, which we carry in our warehouse in Switzerland!
Disposable Pods / Disposables
Disposable pods, or disposables, are also called e-shishas or disposable vapes. These are disposable products that end up in the yard after the liquid is used up or the battery is empty. Today, the quality of disposable e-cigarettes is so good that a real hype has arisen. Brands like Elf Bar or Aroma King are sold in are among the most popular products in many e-cigarette stores. Many factors have probably contributed to the success of this product category. Disposable vapes are extremely handy and can be smoked without any prior knowledge. Just unpack them and the pleasure can begin. The prices are quite affordable with a low consumption, a small Elf Bar vape can be bought for around CHF 10, depending on the size. However, the breakthrough of disposable e-cigarettes is probably also due to the tasty flavors and the smoking behavior, which is quite similar to that of a classic cigarette. We offer in our e-cigarette store a wide range of disposable vapes in various flavors and sizes in the program. Of course, we also offer, for example, with the Elf Bar 800 a vape without nicotine available.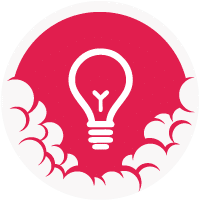 Good to know
Disposable e-cigarettes come in different sizes. They offer from 600 up to 2500 puffs. Considering that one tobacco cigarette is enough for about 10 puffs, it can be deduced that one disposable vape is roughly equivalent to 60 to 250 cigarettes.
Battery carrier / battery / batteries
The battery carrier (AT) houses the batteries of the e-cigarette, which can be fixed or replaceable. Most battery carriers have a 510 thread and can thus be attached to various vaporizer models. The performance of the battery varies from model to model. In disposable e-cigarettes, batteries with a power of 9 watts are often installed, while in direct lung models it is not uncommon to find batteries with a power of 50 to 100 watts. It is obvious that charging is better than throwing away, so when buying e-cigarettes we recommend models with a replaceable battery carrier. Multiple batteries and enough liquid are recommended accessories for your e-cigarette. Very annoying if you are on the road without power in dasteht.
Known brands & manufacturer

We offer a wide range of e-shishas and accessories in our vape store. No matter if you are looking for new liquids with a flavor of your choice or if you are looking for a new vaporizer. We carry products from established manufacturers in our warehouse in Switzerland and usually deliver the very next day after your order. Dive into the world of vaporizers and secure products with great taste in our online store, which will give you pleasure for a long time. We are happy to assist you with personal advice by phone or email and inform you about new products and attractive promotions in our well-kept store. We have compiled the most important vape brands for you:
Eleven bar
The Elf Bar brand is something like the mother of all disposables. As hyped as the e-cigarette "Juul" once was, as hip and widespread are the vapes from Elf Bar today. Intense flavor, liquids with great aroma, cool designs and attractive prices, have made Elf Bar also in Switzerland to the top dog. We carry the models Elf Bar 800, Elf Bar 1500 and Elf Bar 2500 in stock and are happy to offer you personal advice on the taste and ease of use.
Vaal
Vaal is an innovative vaping brand specializing in the manufacture of disposable pod systems. Vaal offers a wide range of pods in various sizes from 500 to 10,000 puffs, including sub-ohm DL disposables, rechargeable disposables, and adjustable airflow products. Also, the taste and flavors of Vaal can easily compete with other competitors in Switzerland and around the world.
Vozol
The company VOZOL is another excellent manufacturer of disposable pods and thanks to innovative products can claim ever larger market shares. In particular, we would like to highlight the VOZOL ALIEN 3000, which is not manufactured in the classic "tube shape" and visually more reminiscent of an Apple Airpod case with a beak. The design of the vape is particularly handy and can be perfectly stowed in the pants pocket. The taste of the VOZOL Alien 3000 is excellent and the vapor plays in the range of density and intensity in the top league. 
187 Vape
187 is a German manufacturer of disposable e-cigarettes, which is becoming increasingly popular. The vape pens of the German rap band 187 Strassenbande convince with their own flavor creations, which are not available from other producers. Get now in our vape store a 187 Vape with or without nicotine and convince yourself of the excellent taste experience of the high-quality disposables. 
Uwell
The brand Uwell has made a name for itself in the field of affordable reusable models and offers excellent products at very attractive prices. Uwell is the perfect entry into the world of reusable vaporizing. You are looking for a mouth to lung vaporizer, but want to do without the environmentally harmful disposable vapes? Then you are for example with a refillable Uwell Caliburn G2 well advised.
Geekvape
Geekvape was founded in 2015 and aims to provide the public with a better smoking experience. Around the world, Geekvape is now said to supply more than 30 million customers with high-quality vaporizers. In our vape store, we will also focus on direct lung vaporizers such as the Agegis from Geekvape in the future. Other important brands in Switzerland are Box Mods, Bo Vaping, Insmoke and many more.
Vape accessories
Vape accessories can simplify the steamer's life. Do you have enough spare batteries, charging cables and rechargeable batteries? Are you equipped with a handy vapor bag, so that you always have all your accessories quickly at hand? Do you have a handy liquid bottle for on the go? Stock up on practical accessories in our online store now.
Offers & Novelties
Secure the best deals, offers and promotions around the topic of E-Shishawhich you can buy in our vape store. We regularly present the latest trends and developments in the field of e-cigarettes and inform you about new technical possibilities and liquids with groundbreaking flavors and intense taste, which we can especially recommend to you. Sign up now for our newsletter and get information that will make your heart beat faster and make you want to try and experience new products.
E-cigarette store Shisha Heaven

In our vape store we offer top products at attractive conditions and are happy to provide you with advice and further information at any time at [email protected] or by phone. No matter if you are looking for starter sets, a liquid with great taste, a shortfill, a new vape or helpful accessories. With us you will find a handpicked assortment of high quality products, which we can especially recommend. Sign up now for our newsletter and receive regular information about new releases and promotions with especially attractive prices. We stock all products in our Swiss warehouse and can therefore guarantee you a particularly fast delivery. If you order your vape products today until 13.00, then you will usually have your delivery in your mailbox on the next working day. Dive into the world of vaporizers now and secure the best products for your personal needs in our e-cigarette store!
Qu'est-ce qu'une vape ?

A la base du mot "vape", on trouve le mot "vaporizer", qui signifie " vaporisateur " en anglais. Vaporiser, c'est justement le rôle d'une cigarette électronique. Chauffées grâce à une batterie, des bobines viennent vaporiser l'e-liquide : la vapeur peut ensuite être inhalée par les fumeurs. On trouve une quantité importante d e liquides pour e-cigarette, pour autant de saveurs, d'arômes et d'appareils.
Alternative bien connue à la cigarette traditionnelle, les anciens modèles d'e-cigarettes présentaient de nombreux inconvénients, et une gamme réduite d e liquides. Ce n'est plus le cas aujourd'hui et l'expérience offerte par les cigarettes électroniques nouvelle génération est plus intéressante sur bien des points, ne serait-ce que pour le choix du taux de nicotine et la richesse du goût des liquides désormais disponibles. En annexe, vous trouverez toutes les informations nécessaires à la bonne compréhension des vapes, leurs garanties, ainsi que des conseils d'utilisation pour les débutants et tous ceux qui souhaiteraient arrêter de fumer et effectuer leur transition de la cigarette traditionnelle vers son alternative électronique.
Quels sont les différents types de vapotage ?
On distingue deux types de vapotage possibles en fonction des e-cigarettes. Il vous faudra donc choisir votre modèle en fonction de vos préférences et de vos habitudes.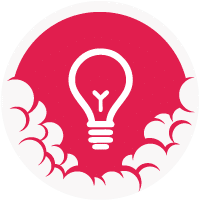 Bon à savoir
Le " vapotage pulmonaire " est similaire à l'utilisation d'une chicha : on aspire la vapeur, qui parvient directement à nos poumons. Au contraire, fumer " de bouche à poumons " correspond au comportement d'un fumeur de cigarettes traditionnelles : la fumée est d'abord stockée dans la bouche, puis parvient aux poumons.
Bouche à poumons (MTL) ou "vapotage en backend".
Les personnes ayant l'habitude de fumer des cigarettes de tabac auront donc intérêt à acheter, en ligne ou en magasin, une vape conçue pour le vapotage " de bouche à poumons " pour une rupture moins brutale avec leur consommation habituelle. La vapeur sera aspirée par la bouche, puis parviendra aux poumons, comme le permettrait une cigarette classique. Ce type de vapotage, très doux, permet de contrôler le volume de fumée ingérée tout en profitant pleinement des arômes contenus dans le liquide puisque la vapeur reste un certain temps en bouche. Le vapotage par la bouche est très économique par rapport au vapotage par les poumons: seule une petite quantité de liquide est vaporisée et la formation d'énormes nuages de vapeur est impossible. Les appareils à vape peuvent être de petite taille et ne disposer que de petits supports de batterie et de réservoir à liquide. Bon à savoir : presque toutes les Vape jetable de notre boutique d'e-cigarette sont conçues pour le vapotage " bouche à poumons " .
Le vapotage pulmonaire ou Direct Lung (DL)
Tous les amateurs de chicha savent ce qu'est le vapotage pulmonaire. On commence par tirer avec vigueur sur la vape pour que de la vapeur se crée, puis pénètre directement dans nos poumons. Le " Direct to Lung " génère un volume de vapeur beaucoup plus important et nécessite donc beaucoup plus de liquide, au même titre qu'une batterie plus performante. On estime que l'on consomme de 4 à 10 fois plus de liquide avec ce mode plutôt qu'avec une vape " Mouth to Lung ". Côté batterie, sa puissance doit être comprise entre 50 et 100 watts. Pour vous donner un ordre d'idée, une vape jetable se contente d'une batterie de seulement 9 watts. Vous l'aurez compris, celui qui se déplace avec une vape " Direct Lung " a tout intérêt à avoir une quantité suffisante d'e-liquid sur lui, ainsi qu'une batterie de rechange.
FAQ sur la vape : Questions et réponses
Pour vous, nous avons rassemblé les questions les plus pertinentes en matière de vape et d'e-cigarettes. Nous tâcherons de vous apporter des réponses claires, et nous vous donnerons des conseils utiles pour une expérience de vape agréable. Testez et approfondissez vos connaissances dès maintenant, et laissez la douceur de la vapeur vous conquérir...
Liquides pour cigarettes électroniques / E-liquides
Les e liquides sont en majeure partie composés de propylène glycol et de glycérine, mélangées dans des proportions variables selon les marques et les produits. Aux mélanges de liquides, on ajoute des parfums (de fruit, de boisson...) : saveurs intenses garanties. Les e liquides sont bien évidemment disponibles avec ou sans nicotine. Difficile d'énumérer toutes les saveurs d'e-liquide à votre disposition et le choix est presque infini, peu importe le magasin de vape dans lequel tu décides de te rendre. Bon à savoir : En Suisse, pour 1ml de liquide, on autorise un maximum de 20mg de nicotine.
Liquid shortfill
Les liquides contenant de la nicotine ne peuvent être vendus en Suisse et Suisse Romande que s'ils se présentent sous la forme de flacons de 10 millilitres au maximum. De nombreux fabricants proposent donc des flacons "shortfill" de 60ml, avec une base de 50ml de liquide sans nicotine. Ces flacons peuvent ensuite être complétés de 10ml de shot de nicotine, un liquide avec une concentration de 20mg de nicotine par ml. A la fin, on obtient 60ml d'un liquide présentant une concentration de 3.3mg de nicotine par ml.
Arômes / saveurs de vape
Les e liquides se déclinent en d'innombrables saveurs, tant que l'imagination de ceux qui les conçoivent semble sans limites et qu'ils n'ont rien à envier à un mixologue. Peu importe vos préférences, il ne fait aucun doute que vous trouverez un liquid de qualité, qui correspond parfaitement à vos goûts et à un bon prix. Vous venez de passer de la cigarette au vapotage ? Top ! Pour vous aider à ne pas retomber dans vos vieux démons, vous serez ravi d'apprendre qu'il existe des liquides pour e-cigarettes au goût de tabac. Peut-être que vous appréciez déguster un cocktail de fruits à l'occasion ? Si tel est le cas, un liquide au goût de pastèque, de mangue, d'ananas ou de pêche vous comblera sans aucun doute ! De nombreux e liquides contiennent des additifs qui permettent à la vapeur de posséder une certaine fraîcheur, agréable et rafraîchissante, en bouche ; barbe à papa, chocolat, cola... Vous n'aurez aucun mal à trouver un fabricant, ou une boutique d'e-shisha, qui propose un liquide qui vous correspond. En matière de vapotage, les nouveautés ne cessent d'affluer et il faudra donc régulièrement jeter un œil au marché pour espérer ajouter à sa commande des produits inestimables et, pourquoi pas, bénéficier d'une réduction. De belles offres sont ainsi régulièrement disponibles. Si vous êtes perdu, envoyez-nous un message et nous vous prodiguerons de précieux conseils en retour !
Sets de démarrage pour débutants

Pour les débutants, le marché suisse des vapes peut être intimidant, car difficile à bien comprendre. De façon globale, il est pourtant très simple de s'y retrouver et de faire ses premier pas dans le monde du vapotage, sans connaissances approfondies. Pour ceux qui n'auraient jamais fumé de cigarette électronique, nous recommandons l'achat d'un pod jetable avec un arôme plaisant, à la fraise par exemple, via notre boutique. Ces petites vapes, dotées d'une batterie et vendues à un prix attractif, contiennent déjà du liquide et il suffit de les déballer pour pouvoir tirer ses premières bouffées. Il n'est même pas nécessaire d'allumer la vape, et ce grâce au système de tirage automatique. Nous conseillons aux débutants de commander une box de démarrage, contenant plusieurs parfums différents, des accessoires, voire des produits avec et sans nicotine. Une fois que vous serez familiarisé avec ce type d'appareil, et que vous connaîtrez vos préférences, vous pourrez envisager l'achat d'un système d'e-cigarette rechargeable, pour rejoindre la communauté. Bien évidemment, votre choix devra également se faire en fonction de votre comportement de vapotage : " Direct to Lung " ou " Mouth to Lung ".
Vous hésitez encore quant au produit qui correspond le plus à vos besoins ? Notre équipe se fera un plaisir de vous conseiller personnellement sur les e-cigarettes, les liquides et les arômes que vous pourriez apprécier et qui ne sont pas en rupture de stock en Suisse !
Pods à usage unique / Disposables
Les pods jetables sont également qualifiés d'e-shishas ou de vapes jetables. Ce sont des appareils jetables qui, une fois leur stock de liquide épuisé ou la batterie vidée, finissent au dépôt. Les nombreux arguments de ces e-cigarettes jetables suscitent aujourd'hui beaucoup d'engouement. Des marques telles que Elf Bar ou Aroma King font partie des marques les plus populaires à en proposer via de nombreuses boutiques d'e-cigarettes. Beaucoup d'éléments ont contribué au succès rencontré par ce type d'appareils. Ainsi, les vapes jetables sont top car extrêmement faciles à manipuler. La combustion peut donc s'opérer sans connaissances préalables. Il suffit de les sortir de leur emballage pour commencer à vaper avec plaisir. Leur prix est également plutôt intéressant quand on consomme peu : une Vape de la marque Elf Bar est ainsi disponible à l achat pour plus ou moins 10 CHF, en fonction de sa taille. Avant toute chose, ce sont cependant les parfums savoureux qui sont disponibles, ainsi que le comportement de sa fumée, qui ont contribué à la réputation du pod jetable.
On vous souhaite la bienvenue sur notre boutique suisse d'e-cigarettes : ici, vous avez accès à un large stock de pods, vapes et e cig jetables de qualité, disponibles en différentes tailles et différents goûts. De nombreux moyens de paiement sont acceptés. Il nous semblait logique d'également vous proposer des modèles tels que la Elf Bar 800, une Vape sans nicotine avec les attributs d'une cigarette électronique, bien souvent en tête des ventes.