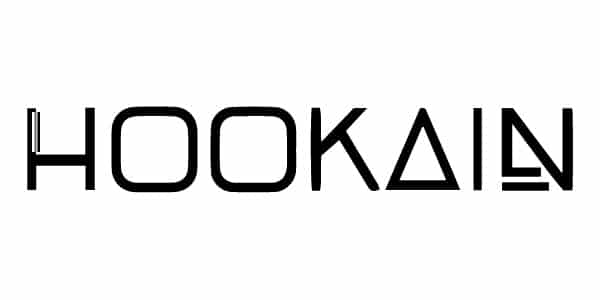 The brand
Hookaine
stands for high-quality hookah tobacco but also for products with the somewhat stronger Burley Dark Blend tobacco. Thanks to a high humidity, a good smoke development is guaranteed at all times. Hookain also offers a wide range of tobacco substitutes without nicotine, which convince with a freshness of menthol or mint.
Popular hookaine products (with or without nicotine):
Fruit Ninyeah | Zenta Schox Saur Splash | Kaffa Yayo | Vantanaz | Smint (Menthol) | White Caek
The Holster water pipe tobacco has catapulted into the hearts of pleasure smokers with selected varieties such as Ice Kaktuz. Produced in Germany, much emphasis is placed on high-quality flavors. Who is looking for intense flavor experience with good smoke development, which should definitely once a head with
Holster hookah tobacco
test.
Popular Holster tobaccos:
Ice Kaktuz (Prickly Pear) | Classic Grape Mint | Bloody Punch (Watermelon) | Miss Joosy | Yellow Punch
The tobacco brand "
Nameless
"comes from Stuttgart in Germany where the company also operates a NameLess flagship store. Top creations have quickly given the nameless brand a face and today it is hard to imagine the shisha business without the brand.
Top seller of the brand:
Black Nana (Black Grape) | Winter is Coming | Pablo | Keef by the Ocean
The boys of the 187 Strassenbande from Hamburg have not only successfully conquered the charts with their sound, they have also made a name for themselves with their in-house
187 Tobacco
also met the taste of hookah lovers. No wonder, it is used exclusively a mixture of the best quality Virginia tobacco.
Popular 187 tobaccos:
Hamburg | Green Lights | Juicy Puzzy | Holy Tropical | Red light Destrict | Purple Drank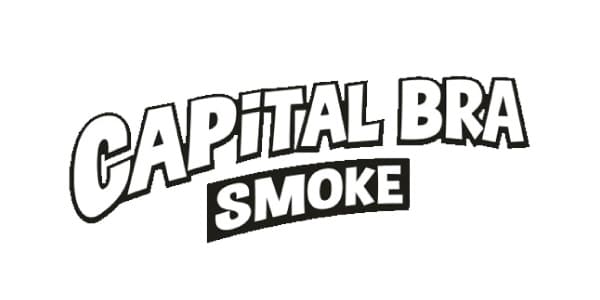 Capital Bra is one of the most successful German rappers and knows how to capitalize on his name like no other. So he may not only his own frozen pizza "Gangstarella" and his iced tea "Bratee" but also the very successful
Capital Bra hookah tobacco
call his own.
Popular Capital Bra tobaccos:
Purple Rain | 365 Days | Purple Again | When Then | Na Na | Yummy Yummy
It goes without saying that also
Bushido
aka Sonny Black has founded his own Hookah tobacco brand. Packaged in plain black 200g tins, Bushido's tobacco creations convince with delicious taste.
Popular by Bushido:
Aaliyah | Anis | CNN Flavour | Butterfly
The German rapper Massiv, who was originally known under the name Pitbull has taken up with the name
Al Massiva
made a name for himself with very successful tobacco creations. The colored tins with the rapper's likeness are no good tobacco collection can be imagined without.
Popular Al Massiva flavors:
Brother's Heart | Lion's Heart | Handmade and Illegal | Blue Light | Ghetto Cola | When the Moon | Blood vs. Blood
Social Smoke Tobacco produces its products in Dallas, Texas, USA. All manufacturing, including flavoring and packaging of the tobacco, is done in-house. With the purchase of
Social Smoke
 awaits you and your hookah top quality and traditional workmanship.
Popular products:
Wonder Flower | Wild Berry Chill | Grapefruit Chill | Lemon Pie | Cucumber Chill | Cigar
The Turkish producer started to produce high quality hookah tobacco products in 1999. Today, the company is one of the most renowned hookah tobacco producers in the Middle East. The name is program: "Al Fakher" means "the excellent", and this statement is the brand in no way inferior.
Most popular blends:
Mint / Menthol | Double Apple | Lemon with Mint | Blueberry | Iced Rasberry Mint | Mint Frost | Grape with Berries
Adalya is among the most popular manufacturers of shisha tobacco from Turkey. The creations of
Adalya tobacco
convince with a perfect mixing ratio, high quality processing and intense flavors, which let Adalya become an insider tip among experienced shisha smokers and the masses.
Especially popular:
Love 66 | Hawaii | Mango Tango | Blue Ice | Mint / Mint | Cola Dragon | Lychee Blue | Cindys | Lady Killer | Aqua Mentha
The producers of the
True Passion
Luxury Tobacco have written quality not only in the name but also on the flag. Only Virginia tobacco Gold of the best class 1 is used, which is refined in an elaborate process with a lot of passion. Fine cut and well flavored molasses offer an intense smoking experience of superlatives.
Popular flavors:
Love Story | Okolom | Arctic Line | California Lemo | Vampire Nights | Alaska Blue
The tobaccos from
Maridan
are produced with great passion in Germany since 2016. Behind the company are two brothers who can guarantee a consistently high quality with first-class Virginia tobacco and a sophisticated testing procedure. You are looking for a high-quality smoking experience? Then you should take a closer look at the following hookah tobaccos.
Popular blends:
Tingle Tangle | Beachy Ice Tea | Red Rhino | Spring Break | Cuban Kiss | Alpine Rush | Joozy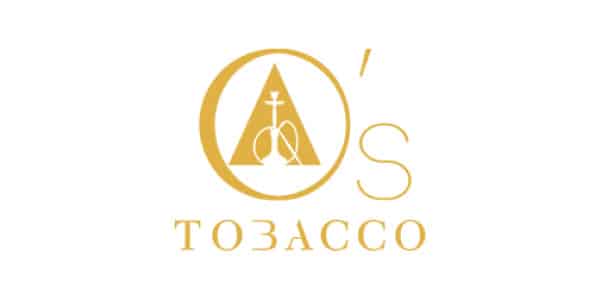 The "O" in the name
O's Tobacco
stands for Oscar, who obviously had a hand in founding the well-known hookah tobacco. The parent company Doobacoo has made a name for premium shisha tobacco with high-quality flavors. The product range leaves little to be desired for your pipe with fresh ideas.
Popular flavors:
African Queen | African King | Bonnie 'n Clyde | Unknown | Cosa Nostra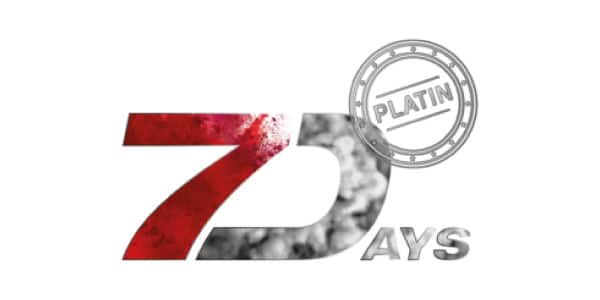 The German tobacco brand
7 Days
was founded in 2015 and has sensationally established itself in the market with the popular menthol variations Cold Death and Cold Peach. The fine cut and optimal moisture have made the tobacco very popular with hookah bars. Choose from the standard or platinum version.
7 Days Bestseller:
Cold Death | Cold Melon | Cold Peach | Cold Blue | Passion on Ice