Tastes like freshly picked blueberries: Elf Bar Blueberry.
---
How does a disposable vape work?
A disposable vape basically consists of the following components: A housing, usually in the form of a metal tube, a battery, a liquid depot (usually made of spongy cellulose), a vaporizer head, which vaporizes the liquid and a mouthpiece on which the steamer can pull. The battery is used to heat the coils (heating coils) of the vaporizer head, which vaporize the e-liquid through this process. The resulting steam can subsequently be inhaled by the user of the E Shisha. Thanks to an integrated automatic draw, the device does not need to be switched on or off. The coils are automatically heated as soon as the steamer pulls on the device.
What is an e-shisha?

Strictly speaking, an e-shisha is an electronic attachment that is placed on a conventional shisha. In the vernacular, however, the term "e-shisha" has become a synonym for disposable vapes. This is due to the fruity flavors, which are not dissimilar to the flavored hookah tobacco.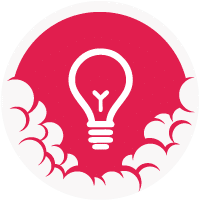 Good to know
Whoever talks about e-shishas today usually means disposable e-cigarettes. The background to this is that the flavors taste very similar to the flavored tobacco used in the tobacco head of shishas.
What are the advantages of disposable vapes?
Disposable e-cigarettes are becoming increasingly popular and are now used by a wide range of people. We have collected the most important advantages, which are responsible for the success of the E-Shisha.
Ready for use immediately and without prior knowledge
One of the biggest advantages of a vape pen is its ease of use. To vape disposable devices, you do not need any prior knowledge, because you do not need to charge the battery, nor insert batteries, and also do not need to fill up e-liquids yourself. The devices are small and handy and can fit in any pocket. They are therefore a reliable companion for everyday life and offer with 600 to 5000 puffs (depending on the model) a fairly long vapor pleasure.
Extremely intense aromas
Another advantage of e-shishas are the extremely tasty and intense flavors that are built into the e-liquids. The flavors range from watermelon, pineapple, mango, kiwi, banana, peach, blueberry, mint, Blue Razz Lemonade to strawberry ice cream and cotton candy. Also available are tobacco or coffee flavors. Once you have taken a drag on a disposable vape, you will literally get a taste for it! The flavors taste deliciously sweet and refreshing and the throat hit (slight scratching in the throat) can definitely be compared to that of tobacco cigarettes. Thus, e-shishas are also popular with ex-smokers and are a good alternative for tobacco cigarettes.
E-Shishas are available with or without nicotine
Depending on the model, disposable e-cigarettes offer a different nicotine strength. You can choose between 0mg/ml (nicotine-free), 10mg/ml (rather moderate) and 20mg/ml (rather strong). Thus, disposable vape pens are also a good solution for people who want to get away from cigarettes and you can choose the nicotine content that is best suited for your needs.
What are the disadvantages of disposable vapes?
As with any product, there are also disadvantages to disposable vape products, which cannot be dismissed out of hand. We have compiled the most important disadvantages of the disposable e-cigarette:
Poor life cycle assessment
Probably the biggest disadvantage of the disposable vape such as from the brand Elf Bar is the miserable eco-balance. The reason for this is obvious. Once the tank of e-liquid is used up or the battery of the Puff Vape Pen is empty, the entire device must be disposed of. If one does this as prescribed and returns the devices to a dealer after use or disposes of it in the e-waste, then the resources are added to a recycling cycle after all. However, it is in the nature of things that many vaporizers do not dispose of the disposable vape devices correctly but simply throw them into the normal household waste. Considering the global production figures, which exceed millions daily, this circumstance is a debacle for nature and the environment. Therefore, please always bring vape pens to a dealer or recycling yard!
High price in the long run
For those who want to gain their first experience in the world of vaporizing, the disposable e-cigarette is the best choice. The handy puff bars can be bought for less than CHF 10 and are therefore very inexpensive for a start. In the long run and for regular vaping, however, disposable pens are much more expensive than comparable reusable vapes, where you can refill the liquid yourself and recharge the battery again and again. So if you've warmed up to the benefits of vaping and are a regular consumer, we definitely recommend you also take a look at our refillable reusable devices vaporizers. They are significantly cheaper in the long run and have a much better eco-balance.
Known disposable vape brands

Within the last few years, puff bars have become increasingly popular and new brands and providers are springing up like mushrooms. We have gathered the most important providers on the market, which are particularly popular thanks to innovative and high-quality products.
ELF BAR
The vape pen of the brand Elfbar are by far among the most popular on the market. The top models Elf Bar 600, Elf Bar 1500 and Elf Bar 2500 dominate the sales statistics, which on the one hand is due to clever marketing, but on the other hand also speaks for the high-quality products and delicious flavors of Elf Bar. Choose a 600, 1500 or 2500 puff vape pen and opt for a nicotine content of 0mg or 20mg when looking for Elf Bar's first product. The taste of Elf Bar flavors is almost invariably sweet, followed by a refreshing cool note in the finish. Elf Bar disposable vapes have become trendy and lifestyle accessories that are popular to show off at parties and events. Make sure you buy originals and not fake Elfbar products.
Tip: With the Elf Bar ELFA Pod System, you can prevent a lot of unnecessary waste during use thanks to interchangeable liquid cartridges, without giving up the famous taste of Elfbar!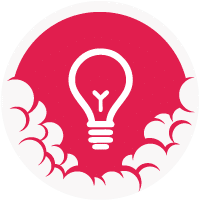 Good to know
Elf Bar Vape Pen are so popular that they are very often counterfeited. Always scan the QR code on the packaging to check if you bought an original or fake product. The link of the QR code must point to the URL elfbar.com and not to elfba.com or similar!)
VAAL
Also at VAAL you are spoiled for choice. The renowned brand has made a name for itself with very good flavors and offers its e-liquids in various different pens with a different number of puffs. This manufacturer can also be recommended with a clear conscience and offers high-quality devices and flavors, which are intense and particularly tasty.
Aroma King
Aroma King, based in the UK, is another very popular e-shisha brand. Especially in England itself, Aroma King products enjoy a very high popularity. We have tested the Aroma King Vapes into our assortment on the one hand because of the great taste, but on the other hand also because of the variety in nicotine content. Aroma King is one of the few suppliers, which offers disposables also rather weakly dosed with only 10mg/ml E-Liquid.
Vozol
We have included the vapes from Vozol in our assortment, because we like the model Vozol Alien 3000 has completely convinced us. The cool disposable e-cigarette, which comes in a unique square pod design and in various trendy colors, offers a taste experience that is extremely intense and dense, but still never scratchy in the throat. With some Vozol models, the strength of the draw resistance is at best slightly higher than an Elf Bar model. However, this does not apply to the Vozol Alien 3000.
Hoke
Hoke is a lesser known brand, which has attracted attention mainly for its nicotine-free vape pen. The Hoke E-cigarettes are inexpensive and, with a nicotine content of 0mg/ml, offer a solution for all people who love smoking and vaping, but want to do without the addictive substance nicotine. You are looking for a nicotine-free vape? Then you should take a closer look at the models from Hoke!
187 Vape 
The well-known German rappers around Bonez MC from the 187 Strassenbande are, in addition to liquids, also at the start with their own e-shishas. The 187 Vape is aimed at the German market with 2ml liquid and are characterized by very intense flavors. 187 Vape Switzerland? From now on we offer you all varieties with and without nicotine in our online store!
Disposable Vape FAQ
The vape pen is becoming more and more popular, so it is hardly surprising that more and more questions about the trendy product arise. We put together the most important information on the subject in our FAQ and offer answers to the most important questions.
Legal situation in Switzerland
Legally, disposables are still considered "novel foods" in Switzerland. We have compiled the most important legal regulations in Switzerland for you.
How much liquid are e-shishas allowed to contain in Switzerland?
Currently, the maximum amount of liquid in a vape pen is 10ml. In 2023/2024, however, the new tobacco law will come and it is quite possible that Switzerland will then adapt to the EU and only a maximum of 2ml of liquid per pen are allowed.
How much nicotine are e-shishas allowed to contain in Switzerland?
Currently, there is surprisingly no upper limit for the nicotine content in Switzerland. However, most stores have adapted to the EU and only sell products with a nicotine content of up to 20mg/ml within the liquid.
Can disposable vape be sold to teenagers in Switzerland?
Currently, there is no obligation to check the age when selling e-shishas. However, this will almost certainly change with the new tobacco law (2023). Online stores will then also have to carry out strict age checks to prevent sales to minors and young people.
Buy disposable vape at Shisha Heaven
Shisha Heaven is the Swiss specialist around vaping and e-shisha and offers a wide range of high quality original disposable vape (disposables) and e-cigarettes products. Delivery is made directly from our Swiss warehouse, if you order before 13.00 we will ship the same day. Our customer support is always happy to provide you with information and competent advice at [email protected] at your disposal.